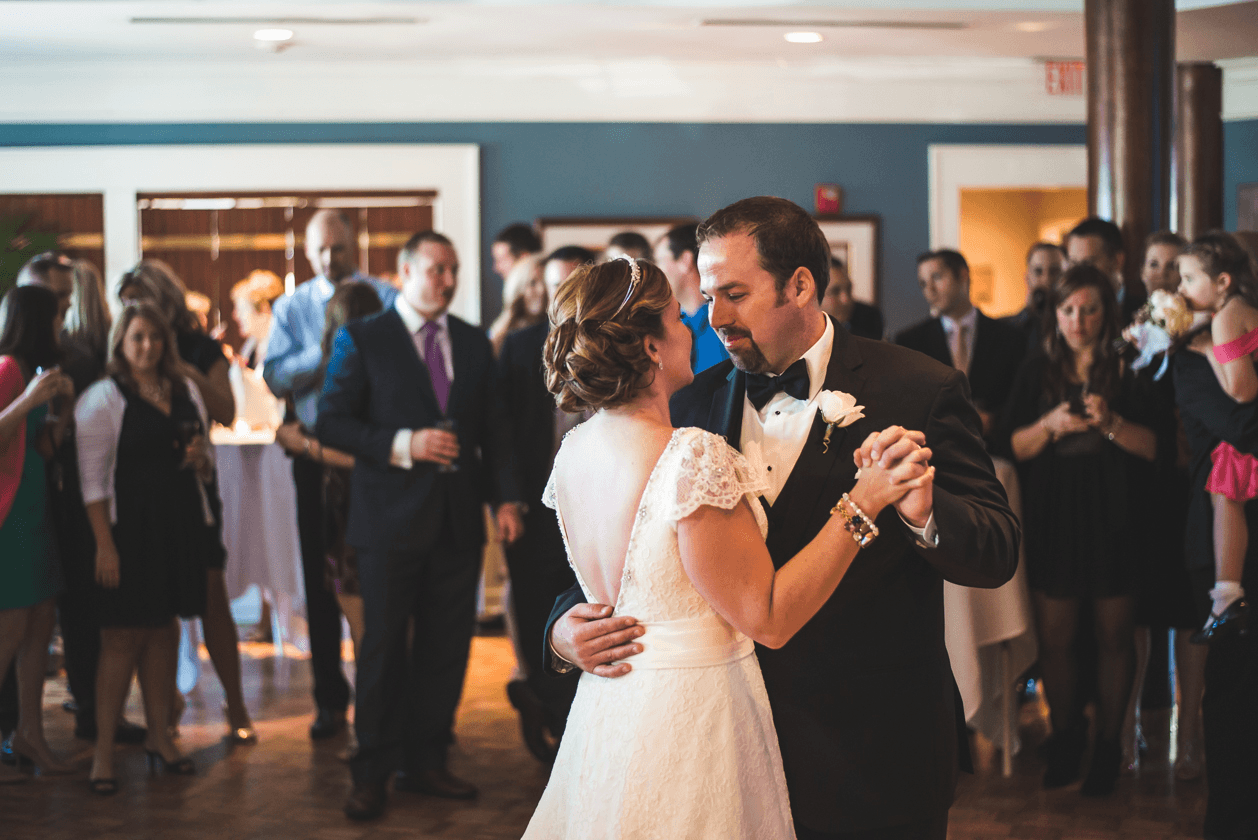 This past Saturday, we had the privilege of being Morgan and AJ's DJs for their wonderful wedding reception located at the Cleveland Yachting Club in Rocky River, Ohio. The early morning rain and cool temperatures luckily ended up transitioning to a beautiful sunny evening right off the shores of Lake Erie – setting the stage for perhaps the most picturesque reception we've ever been a part of!
The Cleveland Yacht Club was a beautiful venue that presented us with a unique challenge. The floor plan of the upstairs hall didn't allow for us to get adequate sound into the dining room for toasts or dinner music. Our solution was to setup two separate sound systems: A small system in the dining room for dinner activities and our main system in front of the dance floor. Dinner went without and hitch and everyone could hear perfectly. Afterwards, we broke down our small speakers and added them onto our dance floor system for some extra punch while dancing.
We couldn't have asked for a better couple to work with and it was an honor to be among their friends and family to celebrate such a joyous occasion. Congratulations once again to Morgan & AJ and thanks for having us as your DJs!