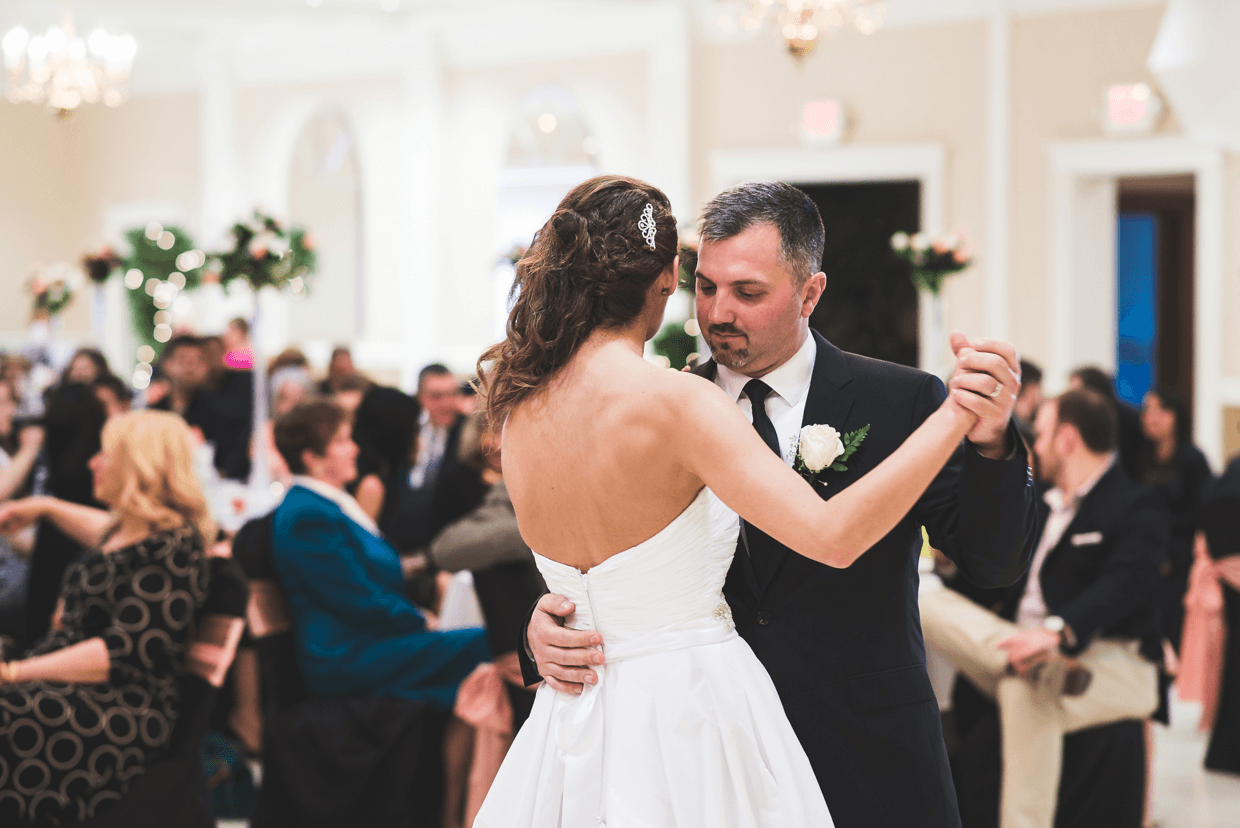 After a long, brutal winter, it was absolutely refreshing to dust off our equipment and get back into doing what we love!
We kicked off our 2014 wedding season with Sandra and Bobby at Tom's Country Place in Avon, Ohio. We were paired with a wonderful three-piece Macedonian band, as we switched on and off with them to provide the evening's entertainment.
Bridal introductions went smooth as could be, followed by the newlywed's first dance, cake cutting ceremony, and toasts–all before dinner was even served! Our favorite part of this evening was enjoying the new and exciting cultural traditions throughout the night, especially the awesome Bread Dance!
We'd like to extend a big thank you to Sandra and Bobby for the opportunity to be such a big part of their big day. Congratulations on your new marriage!