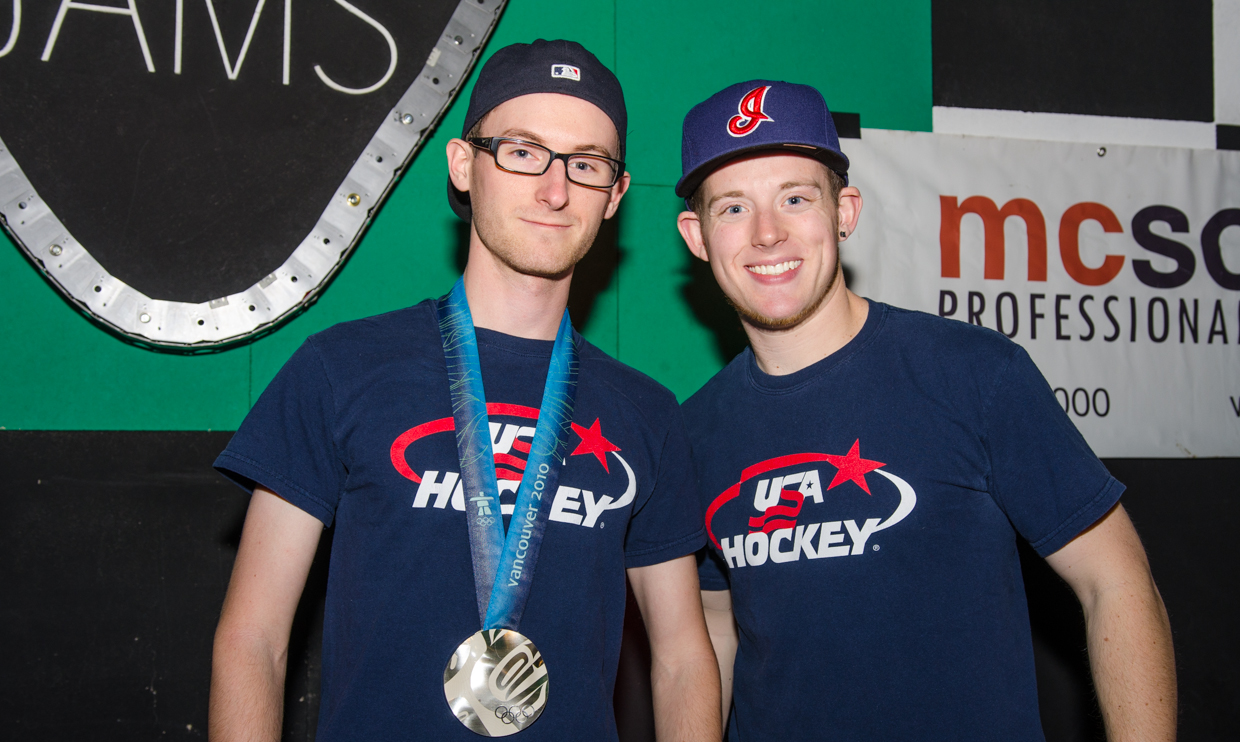 This past Saturday evening, we had the honor of donating our time and services to the family of Team USA Olympic hockey goalie and 2010 silver medalist Brianne McLaughlin-Bittle. Brianne is returning to the Winter Olympics for the 2nd time in her professional hockey career. We were in attendance to ensure everyone at the fundraiser had some great background music to go along with the awesome food and drinks from Quaker Steak & Lube in Sheffield, OH. We also provided live sound for the Chinese raffles, gift basket raffles, 50/50, other announcements, and more. Some of our favorite prizes we saw included the team signed jersey of the entire 2014 Womens Olympic hockey team, a 32 inch LED TV, and who could forget the signed goalie stick.
The name of the event, "Send em to Sochi" is in direct resemblance to where the 2014 Winter Olympics are being held: Sochi, Russia. All proceeds from the evenings fundraising efforts went directly towards travel and lodging expenses for Brianne's family to help see her play on the worlds biggest stage.
So we wish you the best of luck, Brianne! You make us all proud to represent the United States of America in the Winter Olympics. We will be even more proud when you and your teammates bring back the gold this time! Thank you and your family for this tremendous opportunity and Go USA!